Articulate E-Learning Challenge #263: Pantone 'Classic Blue'
One of my New Year's goals is to get more involved with the Articulate E-Learning Hero's community for Articulate 360! While I was a little late to this challenge, and my finished product is a bit rough, I wanted to share anyway!
I am currently working on building more experience with layers and triggers in Storyline, so I thought this would be a great way to practice! Also, I am a BIG color theory fan so I couldn't help but get involved in the latest challenge, which is incorporating Pantone's Color of the Year, Classic Blue, into an e-learning project.
My final project is a (very!) rough single-slide interaction on possible color schemes for a website using Pantone's Classic Blue throughout. I also incorporated the suggested Pantone color palette, Ponder, (seen below) to add some contrast!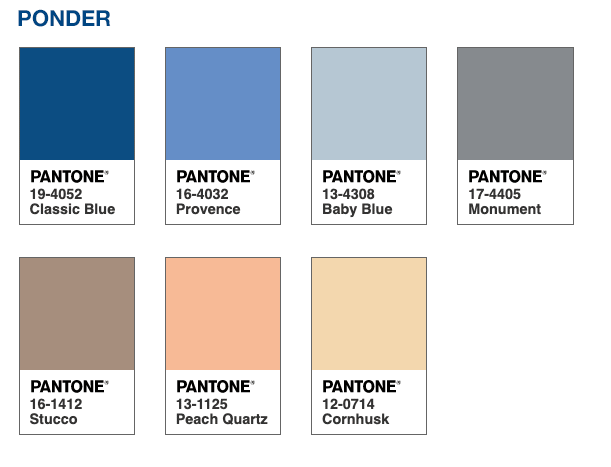 For your downloading pleasure, I've also included a link to the PowerPoint files for the website mockup! Please enjoy and thanks for taking a look!
Design an E-Learning Template or Interaction Using Pantone's 2020 Color of the Year #263