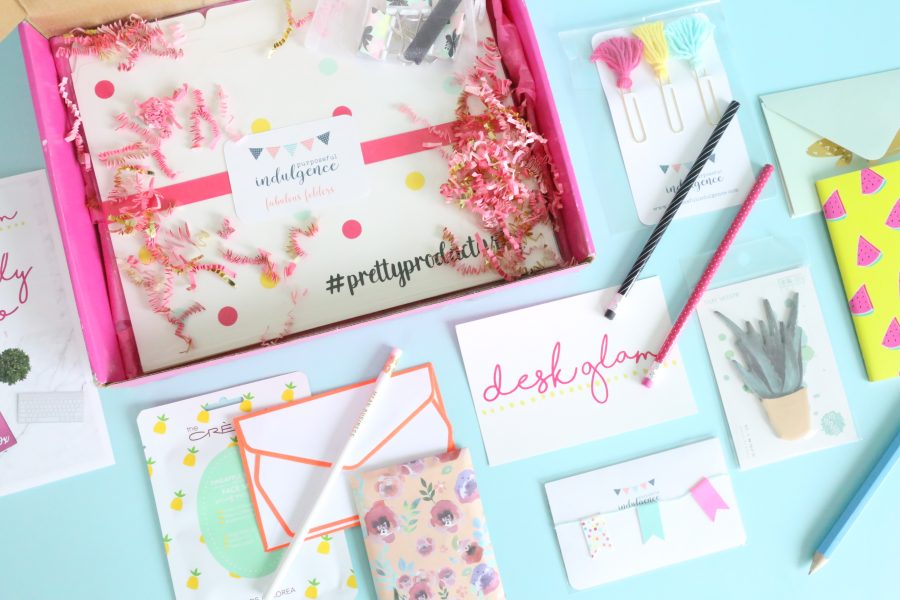 About DeskGlam
Started in January 2017, DeskGlam was a subscription box catered to finding the best, most creative and inspiring desk accessories sent out monthly to subscribers across the country. After an initial testing of the idea (A/B testing of landing pages, self-ideated and created social media content, working with influencers, partnering with vendors and wholesalers to source potential products), the result was a highly-qualified email list of potential subscribers reaching an impressive 1,000 in just 4 weeks.  At the time of launch, I experienced an initial 20% conversion rate.  Through it's time on the market, I self-marketed and promoted DeskGlam to it's height of 350 subscribers in a short time span of 4 months.
From ideation, to design of the boxes, to designing and coding the website, to sourcing product, to marketing and customer service to current subscribers, I owned and operated every part of the process taking DeskGlam from just an idea to an actual product within 2 months.
Engaging in influencer collaborations and partnerships was pivotal to DeskGlam's success.  One of the first ideas that was executed during the product testing phase was to create a 'DeskGlam Social Media Rep Search' which included sharing a picture of our eye-catching, bright pink box to a user's personal Instagram or Facebook, using a specific hashtag, tagging the DeskGlam handle in the photo and giving us a reason for why that user should be picked as DeskGlam's Social Media Rep.  This initiative singlehandedly increased our social media figures to 5,000 followers from a mere 300 upon starting.  I also worked with various YouTubers and Bloggers for grassroots marketing exposure and giveaways, utilizing their audience and influence to create overall brand awareness and generate qualified leads.
All photography content was styled, photographed and edited on my own using a Canon DSLR and/or an iPhone.  All social media communication, messaging, content and brand 'feel' and 'voice' was also self-developed and created, including the design of both DeskGlam boxes (the design we initially launched with and the evolved 2nd phase version).