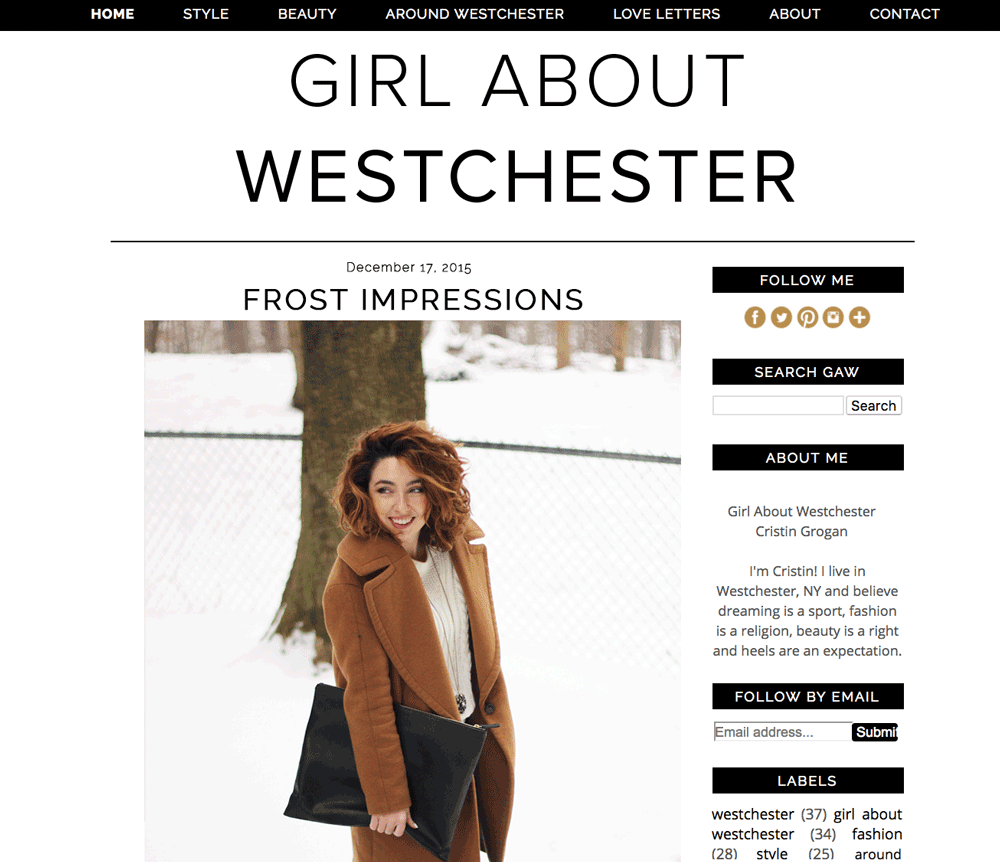 About Girl About Westchester
Girl About Westchester was the first lifestyle and fashion blog in Westchester County, NY to focus on the affluent county's many eateries, activities and events.  It was created as a platform to introduce readers (Westchester women, ages 18-45) to exciting local happenings, highlight women-owned businesses and entrepreneurs and provide personal fashion and beauty inspiration.  Running Girl About Westchester also allowed me to build my expertise in both HTML/CSS coding, the WordPress Platform, SEO strategy, and Google Analytics, gathering data from posts and creating new ideas and content based on various data touch-points throughout the blog.
Girl About Westchester garnered interest from Westchester Magazine, and and was looked upon as 'the independent source' for local, trendy events such as new restaurant openings, Westchester Magazine's Food and Wine Festival, Best of Westchester events and more.  It generated a monthly revenue through ad placements and collaborative partnerships and averaged about 400 – 500 page hits per day.